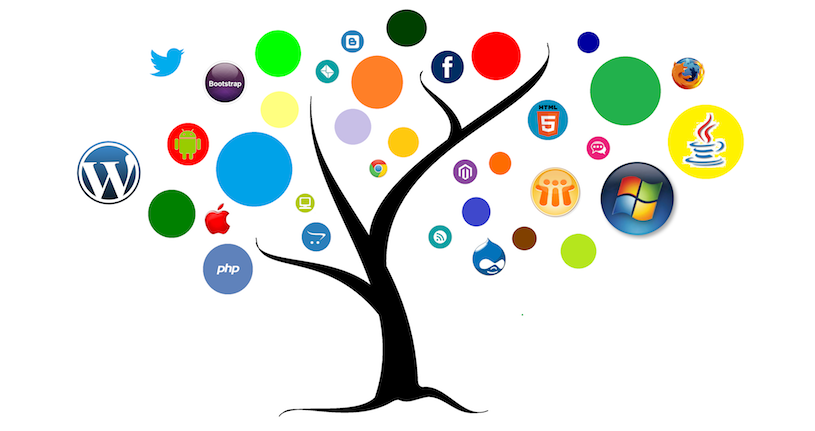 Top 10 Software House in Islamabad
Top 10 Software House in Islamabad
Nov 27-2019
With technology making everyday progression, the trends are largely changing. The work that was done before manually, now for efficiency and productivity requires its software as an alternative. This issue expanded the demand for software houses that deal with developing software products for the customers which satisfy their needs. Software houses provide you the solution for your issues to make all the processes run through your organization in a much smoother and effective manner. The best decision you can make as an individual or as a business is to choose a software development company that you can trust to offer you the best key for the needs you have. With the expansion in software development companies, it becomes difficult at times to choose which organization gives the best way out to your concern.

Information Technology (IT) is the fastest-growing field in the world. The world as we know it has changed into a digital one. It has become an absolute necessity for the growth in the economies of the world. The Federal government of Pakistan has allocated 66 Billion rupees. This can help the IT sector to flourish.
Pakistan is a developing country so labor rates are genuinely low as compared to other advanced countries. Pakistan has risen to be a hub for business process outsourcing in which IT outsourcing is at the top. You can find a huge number of software houses in Pakistan which are operational in various urban areas and regions. Here, in this blog, we are going to list down some of the best software houses located in Islamabad Pakistan. As Islamabad is the capital of Pakistan so you can find some exceptionally solid and well-established setups here.

There is a never-ending discussion about who is amongst the Top 10 Software Houses, Islamabad. The charts, will, in general, differ as there is a lot of rivalries. Some are recognized for their excellent services and some are renowned for exports among more than two thousands of software houses.

Solutions Player Pvt Ltd:

Solution Player has secured its place in the market. They are offering the following services: Website Design, Website Development Services, Mobile Application Development, Software Development, and SEO Services. Products include software's for Hotel & Restaurant Management, Finance Management System, Job Portal System, and Shopping Cart development.

Red Star Technologies:

A new entry among Top 10 Software Houses, Pakistan is none other than Red Star Technologies. Currently, on top of the list on "software house in Islamabad". Red Star Technologies is acclaimed as a software house with Web Development and SEO as their dexterity apart from open-source software solutions. It has gained recently some grounds by offering both Digital Marketing and Android App Development. It ensures to provide the latest and most innovative and unique software solutions to their clients. It leads to their effective management of resources and operations.

Stairs IT Solutions:

They started their operations all over the world in 2014. Services include Enterprise Hardware, Network & Security and Business Applications. Their product list contains items like Watch guard products, Data Recovery Solutions.
The E Media Web Design, Development, and IT Company:

The E Media earlier was founded in 2002 in Karachi but later on, they shifted their Head Office to Islamabad. They have developed almost more than 147 websites. Services include are Web hosting, photography, Digital Marketing Web Designing.

Web Design Company Islamabad Web Matrix:

They are experts and skilled in website work. They offer services like Domain Registration, Web Hosting, Web Design and Development, Web Application, and SEO Experts.

Centangle Interactive (Pvt.) Ltd:

Centangle was established in 2013. They started operations in 2014. It was the idea of some classmates from University. The numbers of employees at the start were 15. They provide services of Web Hosting, Web Designing, Mobile Applications, and ERP Development and Implementation. Their products are Shopober, Sajil, and Folk Virsa.

E Patronus IT Solutions:

The services this IT company offering includes Yii based software solutions, Custom ERP software solutions, Web designing and development, Job Portals, CMS, Workflow Applications, Business Process Automation, Database oriented Management systems and a lot more.

Next bridge Pvt Ltd:

It was established in 1996 by Mubashir Mian. It is considered a one-man company. It is being counted amongst Pakistan's biggest IT Companies. The reason is continuous hard-work and intelligent strategy.

Cyber Vision International:

CyberVision is a wide IT organization. It is concerned with developing exceptional custom software applications and websites since 2002. It is providing services using the latest technologies.

Web Development Islamabad

It was established in 2014. It is providing the best IT solutions. Customer focuses is the top priority. It is a web Development Company and works to discover the best and latest results. Their goal is to present their excellent services to understand their clients' online business